Features

High performance, low cost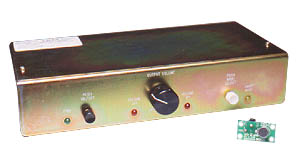 Increasingly we find that while clients love what Audiostat™ can do for their audio systems, they want it in a form that meets their specific needs. That's where SmartSpeaker's OEM capabilities are of key importance. Following a detailed and formalized process to establish the product design specifications - what it has to do, under what conditions, at what cost, the SmartSpeaker team moves into action to find the solution. We develop a prototype which the client tests against the original specs. and if necessary changes are made before moving to final production. All our work is fully guaranteed.

We are the authority on intelligent audio solutions so take advantage of our expertise and move your products to the next level.


DSS MC11 D




DSS MC11 R




DSS MC11 M




DSS MC11 MIC