SmartSpeaker's Audiostat™ - the audio thermostat™ - enhances the delivery of PA sound systems in any location. It ensures that your audio signal is always intelligible and never too loud, automatically, seamlessly and in real time.

Commercial / Industrial applications cover the following markets:
Commercial : Retail stores, shopping malls, bars, restaurants, churches, sports facilities, multi-media interactive kiosks.
Industrial : Factories, warehouses.
Mass Transit : Subway and railway stations, airports, bus & coach stations, railcars, buses/coaches, airliners, cruise ships.

In all of these locations, fluctuating levels of background or ambient noise interfere with the intelligibility of public address audio signals. Current sound systems are static - they require manual volume control to turn the audio level up or down in order to offset background noise. This task cannot be carried out effectively by hand so the PA system will always be too loud or too soft. The solution : an intelligent, adaptive, automatic control - in effect, an audio thermostat. Audiostat, the price and performance breakthrough in ambient noise compensation from SSC, is the only device capable of meeting this requirement.
"You wouldn't install a heating or cooling system without a thermostat so don't install a sound system without Audiostat - the audio thermostat from SmartSpeaker Corp."
Audiostat comes complete with its own amplified sense microphone, which can be located 1000' or more from the central processing unit. For large areas, as many as 3 or 4 sense microphones can be connected to one CPU. Audiostat automatically averages the inputs of multiple sense mics. In addition, Audiostat can be zoned. For example a restaurant may have 3 distinct zones - one for the bar, one for the patio and one for the restaurant. In this instance we recommend our rack mount unit (DSS MC11 R) which carries three distinct processing units - one for each zone.
If you are using modular amplifiers (TOA, Peavey, Bogen) we have modules (DSS MC11M) to suit.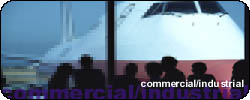 Importantly, Audiostat is a plug, play and forget solution to automatic ambient noise compensation. Installation is simple and after that there's nothing more to do. Audiostat gives you true signal to noise ratio and a seamless, real-time response. It is adaptive, self-calibrating and provides automatic response timing - the speed of response is dictated by the rate of change of the signal to noise ratio.
Taken together, these Audiostat features make it ideal for shopping malls and large retail stores, railway stations, airports, hospitals, entertainment centres, factories, warehouses. etc. With Audiostat, your PA signal is always intelligible, never too loud.