Mass Transit Authorities clearly understand the problem of adjusting audio signals in response to ambient (or background) noise.

To them, this is not a problem of esthetics. Essential information such as changes in arrivals, departures, safety announcements, etc. are often best communicated via a loudspeaker.



The intelligibility and audibility of the message being communicated is therefore crucial. Audiostat™ is the right technology for this task.
Examples of SmartSpeaker's expertise in the Mass Transit Market:
SmartSpeaker has both audio engineering & management expertise to make Audiostat™ fit seamlessly into any engineering firm's design of the overall communication solution of a transit system.

Audiostat™ has built in flexibility allowing it to deal with: different types of trains & buses; different sizes of stations; and with very high variation in levels and types of ambient noise with no need for re-calibration after installation.

Audiostat™ will automatically adjust the audio signal intelligently, to enhance intelligibility and audibility. SmartSpeaker will build durable components capable of handling high vibrations levels in trains and other moving vehicles.

SmartSpeaker will design components which will enhance the ease with which general maintenance can take place.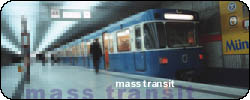 Examples of SmartSpeaker's work in this market:
The Toronto Transit Commission: The second largest, and one of the most respected transit systems in N. America. Successfully used the complete spectrum of our ANC solutions (Off the shelf products; customized products as well as customized chips.)

Denver Transit Authority: Based on the success of our work with the TTC

Vancouver Skytrain

Zimbabwe Railways